Laboratory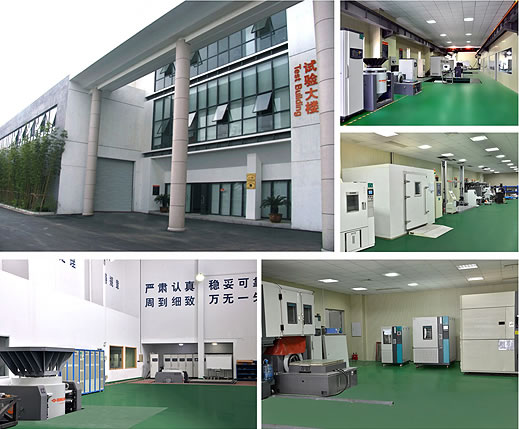 Changling Measurement Technology Co., Ltd. invested by Dongling is a public testing platform with third-party authorization. Our laboratory holds the vibration test machines with thrust from 10N to 500KN, and the vertical or horizontal working tables with area of up to 20m2. Also, it accommodates over 50 sets of test equipment with regard to different aspects such as the multi-axis and multi DOF, temperature, humidity, vacuum, shock, high-speed centrifugal, ultra-large centrifugal, spectrum impact, drop, and the simulated transport, etc. In addition, it adopts modal, strain, fatigue, and other types of testing methods. We can provide customers with considerate testing services.
Depending on the quick response and R&D capability of parent company, we have undertaken all kinds of test tasks for national key projects such as the manned space flight, large carrier rockets, ship building, rail transit, and the wind power generation, etc. As a result, we have accumulated rich test experience, and also improved the quality and ability of our team. In particular, we own the world's largest 50ton electro-dynamic vibration test system and the largest table system, which allows our laboratory to complete large-scale extreme tests.
For better enriching test technology resources, our laboratory has cooperated with Tsinghua University, Northwestern Polytechnical University, Beijing University of Technology, Southwest Jiaotong University, Shanghai Tongji University, Dalian University of Technology, Chenguang Machinery Factory, and Suzhou University of Science and Technology. We can offer clients a perfect and comprehensive test environment, various large-scale test designs, and high-safety test solutions.
Our laboratory has achieved both CNAS and DILAC certifications.